Deals for The Home: Top 5 Ways to Add Value to Your Home & Save Money with Labor Day Sales
When it comes to selling your home, the bells and whistles really do matter. It's about more than staging your house with updated decor; it's a matter of modern flooring, new appliances, and all the details. Of course, adding value to your home isn't always cheap, but taking advantage of Labor Day sales will help you do it on a budget. Both Home Depot and Lowe's usually have great sales on Labor Day to help with your home upgrades.
#1 Home Appliances
The dishwasher, oven, stove top, vent, and built-in microwave are appliances that typically stay with a home when it changes owners. Updating these will definitely add value when selling. You can score big savings on appliances with Labor Day sales.
#2 Cabinet & Door Hardware
The small things really do make a difference. Replacing and updating cabinet pulls and knobs in the kitchen and bathrooms can do wonders to update the look of your home. Updating door knobs and handles throughout the house can do the same. These can give you a big bang for your buck!
#3 Lighting and Ceiling Fans
As with cabinet and door hardware, updating your lighting can make a big difference, especially if you still have the original builder-grade fixtures. Giving your kitchen, dining, and breakfast areas an upgraded light fixture can not only shed more light into darker spaces, but is also an affordable way to bring in current design trends. Replacing ceiling fans in the bedrooms, or even the light kits, is also a great way to update those spaces. And don't forget to update those exterior lights as well. Front porch lights and sconces are a big part of curb appeal.
#4 Paint
Fresh paint, on the interior and exterior, always gives you a big boost in home value. Feel free to use whatever colors you like if you plan on staying in your home a while. But if you plan on selling soon, go with more neutral tones throughout the house. Check out blog post below for some inspiration.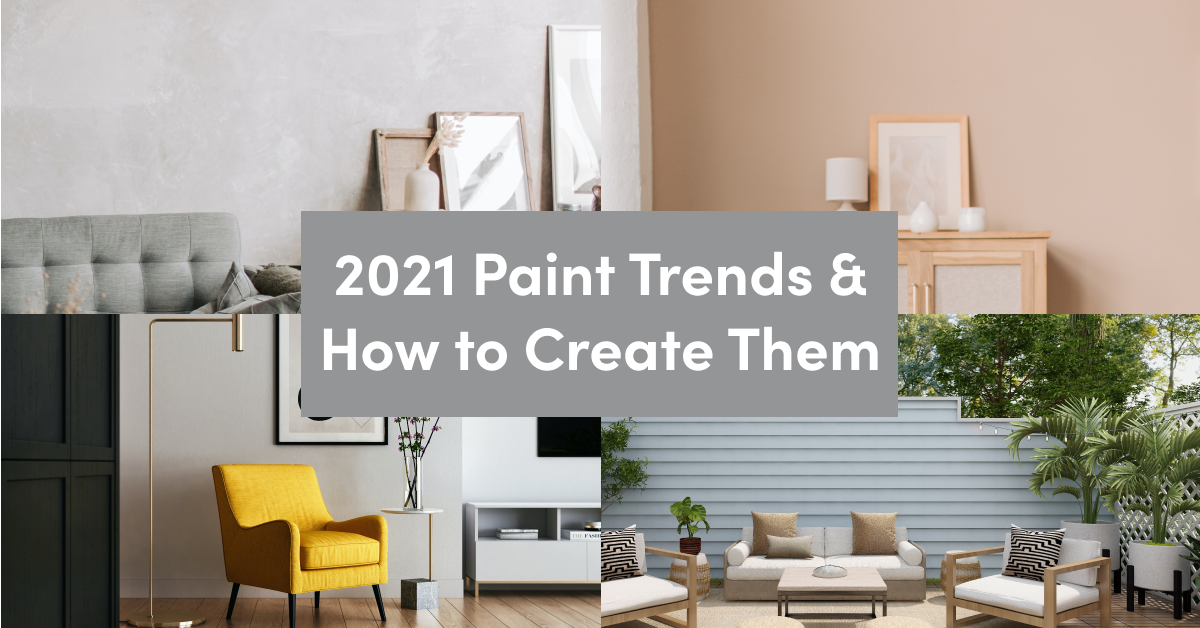 Featuring the hottest new paint trends for 2021 along with real-life, visual examples of e...
Are you preparing to sell your home? Take the first step and find out how much your home may sell for today.
Click Here