Turtle Creek Financial Group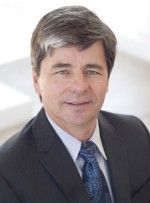 Ray Croff, Registered Financial Consultant
Ray Croff is an Independent Financial Advisor. Through his firm, Turtle Creek Financial, Ray works with small business owners and professionals specializing in Succession Planning, Estate Planning, Planned Giving and Retirement Planning.
Ray Croff is also a Chartered Advisor in Philanthropy. He is involved with numerous nonprofits as a board member and volunteer, making him a great choice for nonprofits and donors looking to design Planned Giving Programs.
Before starting with Turtle Creek Financial in 2005, Ray worked with a large, nationwide firm serving his clients with his expertise and care. Ray has an entrepreneurial background, having owned his own business for 15 years. Combining this invaluable experience with his financial knowledge, makes him well-suited to work with small business owners and their families.
Ray's areas of expertise include Planning for Small Businesses, Business Succession Planning for Business Owners, Estate Planning, Retirement Planning, and Planned Giving.
Ray is married to Susan and they have two children, Mark and Dakota. Family time, including vacationing with his family, is a high priority for Ray. In addition, hobbies and activities he enjoys include Scuba diving, skiing, and golf. Ray and his family make their home in the Denton area.
---
Services
https://raycroff.com/financial-services/
Specializing in:
-Retirement Strategies
-Business Planning
-Insurance
-Social Security Planning
-Estate Planning
-Charitable Giving
-IRA'S and 401K'S
-403 (B) Planning
---
Blog
---
Social Media
https://www.facebook.com/turtlecreekfinancialdenton/
---
Contact Information
723 South I-35 E, Suite 124
Denton, TX 76205
Phone: 940-391-5336
Fax: 214-219-0584
Website: https://raycroff.com/
https://raycroff.com/contact-us/
---