Save Thousands on Your Home Loan!
As a Keller Williams agent, I have access to an unprecedented advantage: the ZeroPlus Loan by Keller Mortgage. This loan makes your dream home more affordable by saving you THOUSANDS of dollars.
How?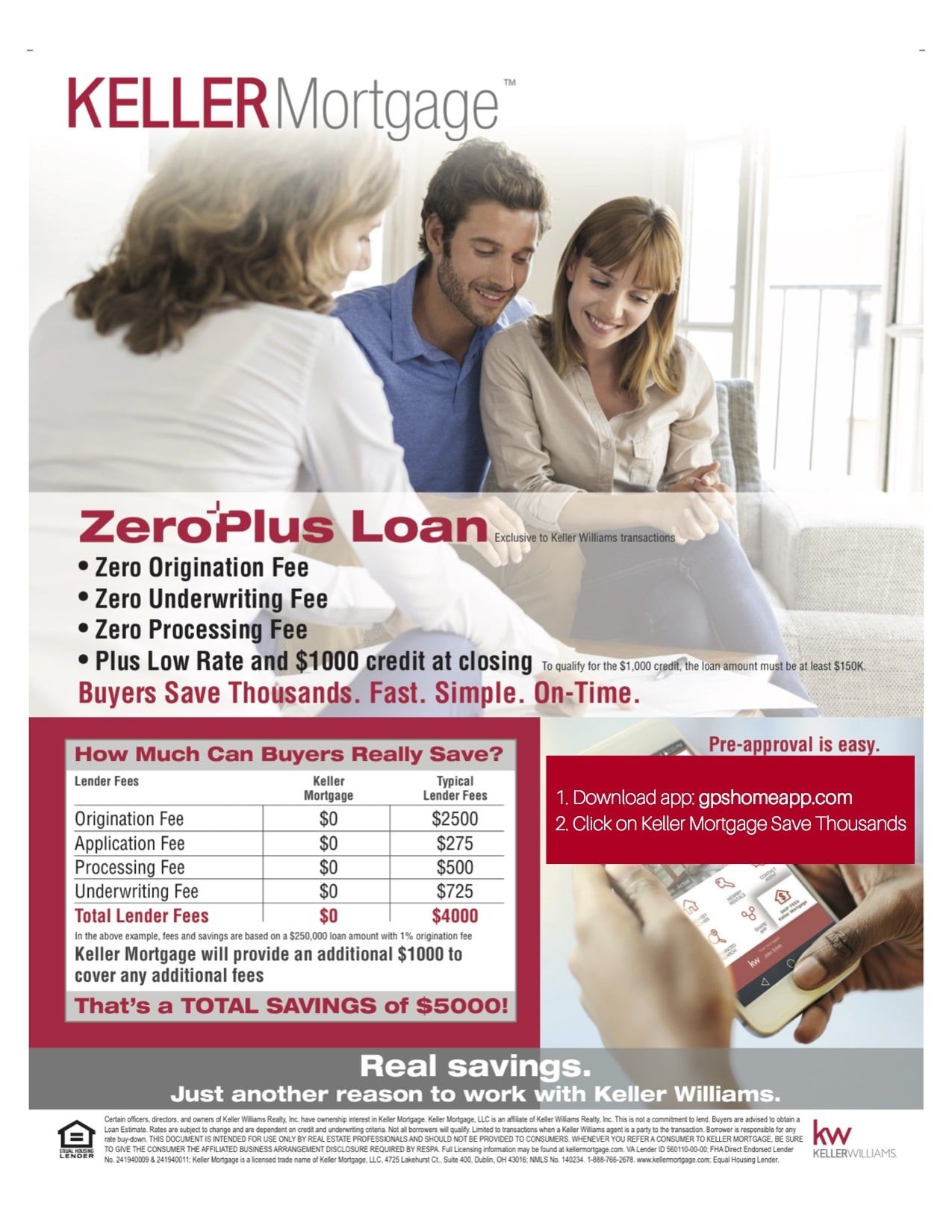 So, here's some examples on a $250,000, $500,000 and $750,000 loan: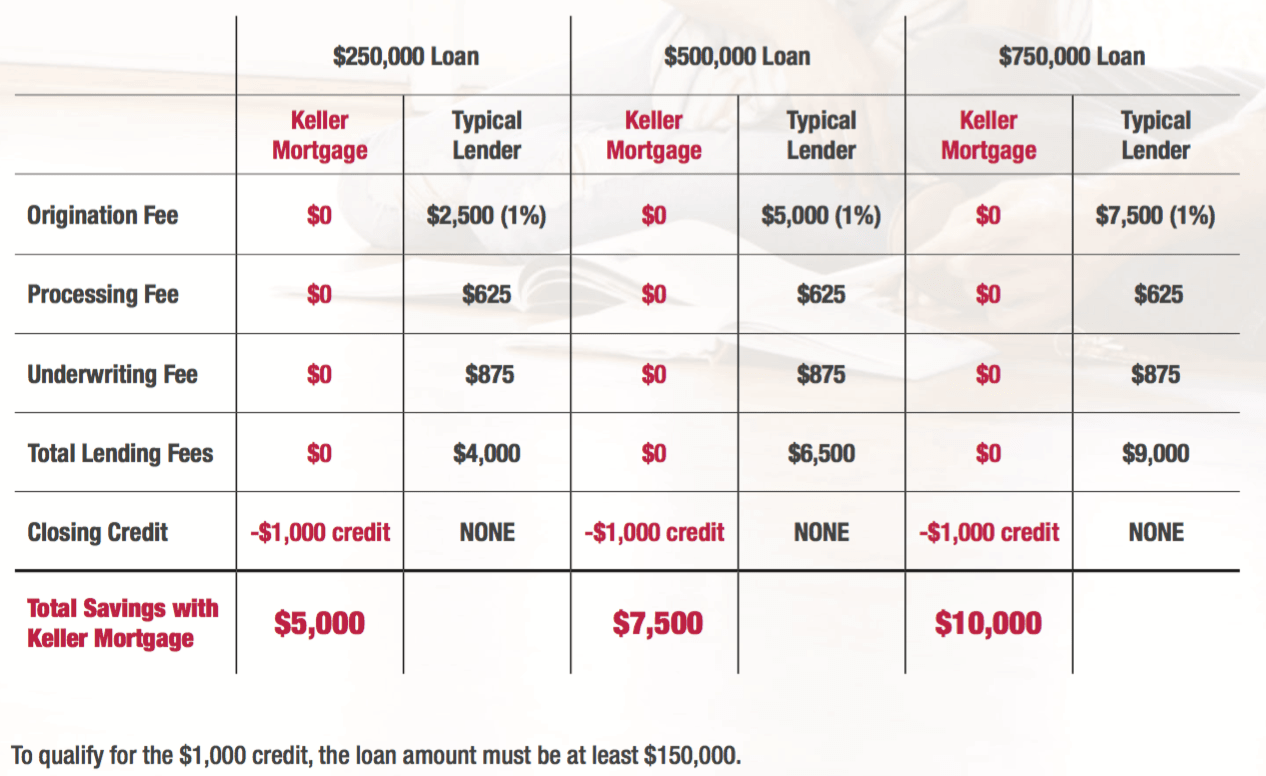 So, what's the catch?
The borrower must be part of a Keller Williams transaction.
Must be a residential mortgage, over $150,000.
Does not apply to non-warrantable condos, manufactured housing, or raw land.
And as a benefit for our sellers, If the buyer asks the seller to pay closing costs (most are lender fees), the seller can decline and simply direct the buyer to the "no lender fees + $1,000 credit" loan available on KW listings!
How do you get started?
Simply download our app at www.gpshomeapp.com, then click on the bottom right "Keller Mortgage Save Thousands". You will get a call within minutes, as long as it's before 8 P.M.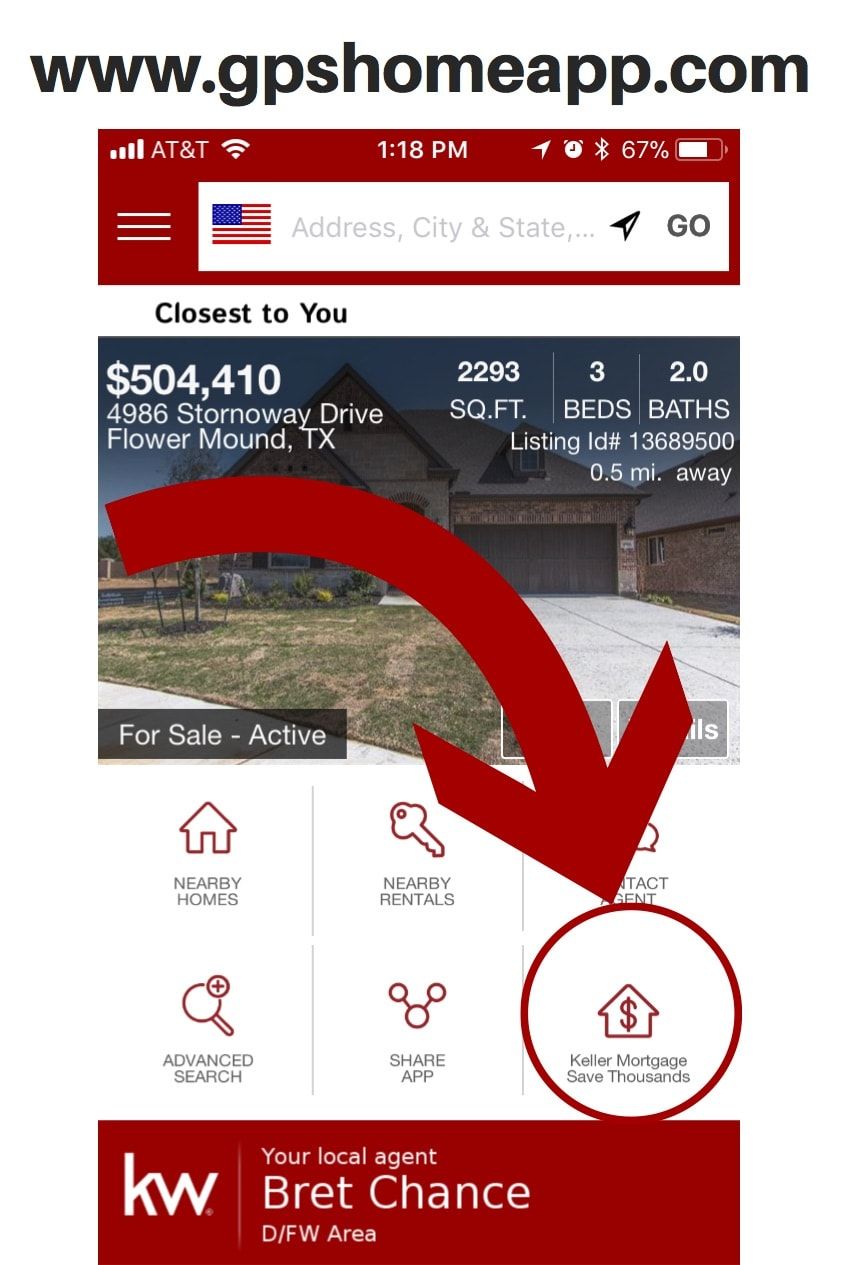 I'll be happy to answer any questions you might have. Just schedule a 15-minute phone consult with me below, or call/text 940.536.3735.