Just The Facts Insurance Agency
Michelle McLaren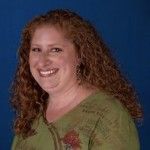 , Health & Life Insurance Advisor
Remember that favorite teacher in high school that could make even the toughest subjects make sense -- well, that's Michelle.
Whether you have a whole company that needs help understanding their insurance offerings or a civic group like your local Rotary, Michelle speaks to groups large and small, helping them make sense of the alphabet soup that is often the main ingredient of health insurance.
As both an insurance broker and advisor, Michelle assists clients in planning, organizing, preparing, and researching their insurance policies. She can help from start to finish with answering questions, gathering information, providing quotes, and selling policies to clients. Because she is independent, she is not required to recommend any particular company or policy type. She truly has her clients best interests at heart.
Because she wanted to be able to advise her clients fully, she has not only studied the Affordable Care Act (ACA) and received her Federally Facilitated Marketplace Broker/Agent certification, but she has also read the entire ACA - all 11, 588, 500 words! (She says its a great cure for insomnia.) And, she's written her own book on it!
So, if your company, church, or civic organization needs help understanding their insurance options, ask Michelle to come speak at your next meeting. You'll be glad you did.
---
About
https://www.justthefactsinsurance.com/about-just-the-facts
---
Social Media
https://www.facebook.com/Michelle-McLaren-Health-and-Safety-Blog-109768302466247/
---
Contact Information
Phone: 940-206-4333
Email: [email protected]
Website: https://www.justthefactsinsurance.com/
---