Most people think a roof is only about the shingles but that could not be farther from the truth. In fact, a roof is comprised of layers, each with their own purpose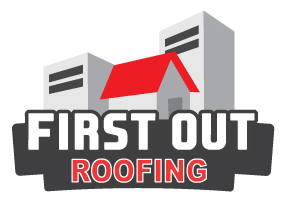 and functionality to ensure your roof is strong and leak-free. Whether you have had recent damage or just have an old roof, it is important to hire a company that understands every aspect of your roof, from the shingles you see every day, to the decking that is attached to the structure.
At First Out Roofing in Denton, Texas, we understand roofing. With over twenty years of experience, we can assure you that we will correct any problem correctly and with the best quality care and service you should expect.
---
Services
Hail Damage
Wind Damage
Leak Repair
Roof Gutters
Garage Doors
Windows
---
Social Media
https://www.facebook.com/firstoutroofing/
---
Reviews
See what people are saying about First Out Roofing.
https://www.facebook.com/pg/firstoutroofing/reviews/?ref=page_internal
---
Contact Information
204 W Hundley Dr #2
Lake Dallas, TX 75065
Phone: 940-227-4411
Website: https://www.firstoutroofing.com/