Denton Real Estate Monthly Market Report
We think it is critical to have a clear understanding of local market trends to ensure you are equipped with a knowledge base that better prepares you to buy or sell a home.
We've combined some of the most important and relevant data into a simple, easy-to-read infographic which showcases key real estate sales stats for Denton.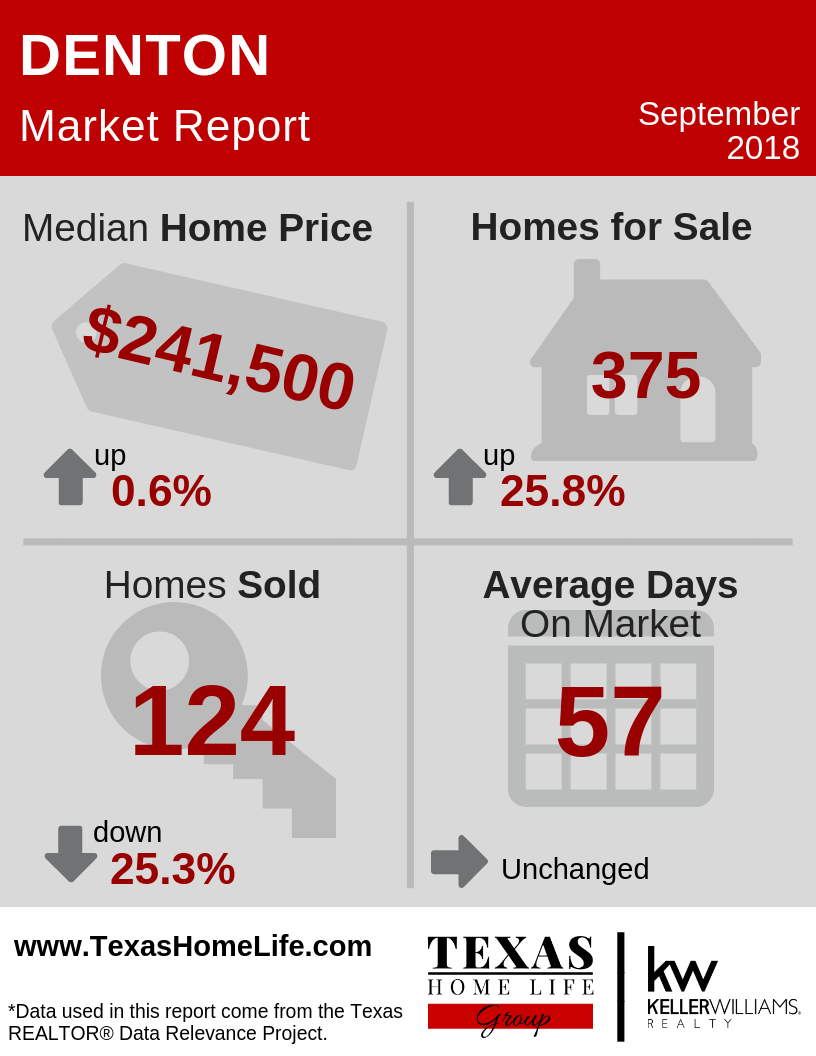 Find the value of your home in the Denton real estate market. Bret Chance and the T...