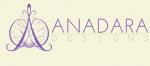 Anadara Braun-Good, Owner
As the lead designer (for over 25 years) at the award winning Ethan Allen of Denton, Texas, and as an independent interior designer with Good Studios, Anadara has helped hundreds of clients find their personal expression. Though she has worked with people, projects and housing styles all over the U.S., from high rises in New York and Chicago to vacation homes in North Carolina and Hawaii, Anadara is truly at home in North Texas and her years of experience give her access to the best contractors and vendors in the area. As an Ethan Allen Interior Design Affiliate, Anadara is able to offer her clients the full range of Ethan Allen furnishings. From consulting on single family homes to commercial spaces, Anadara has planned and organized under every budget level and deadline. A true collaborator, she has done all of this using her rare gift of helping clients realize their own unique vision rather than imposing her own style on their projects.
Texas RID #3294
ASID Allied Member
TAID Member
---
Services
https://www.anadaradesigns.com/services/
---
Reviews
See what people are saying about Anadara Designs.
https://www.anadaradesigns.com/buzz/
---
Contact Information
Phone: 940-220-9951
Email: [email protected]
Website: https://www.anadaradesigns.com/
---